Here is my baby Cookie .... as soon as I lay my towels on the bed every morning, he jumps up and lays on them, then he wants kisses and MUCH love from his momma! :) Is he not the cutest little thing EVER? I could not imagine my life without my cat! He is my rock!
Here is another picture of my baby sleeping on my towels!
This is from last month ... as you can see .... Dontae was asked to take a test to move up a belt .... Lisa and I were SO nervous that day ..... but look on to see if he passed or not!
Here Dontae is getting ready to take a hit on a piece of board to see if he can break it with his fist! Let's see what happens!
Here is a picture of one of the Karate Instructors ..... not his, but from the same school .... he is showing off his board that he broke with his hand ..... NO PRACTICE AT ALL ON THIS AND he broke it on his FIRST TRY! He was so happy, as was Lisa and I!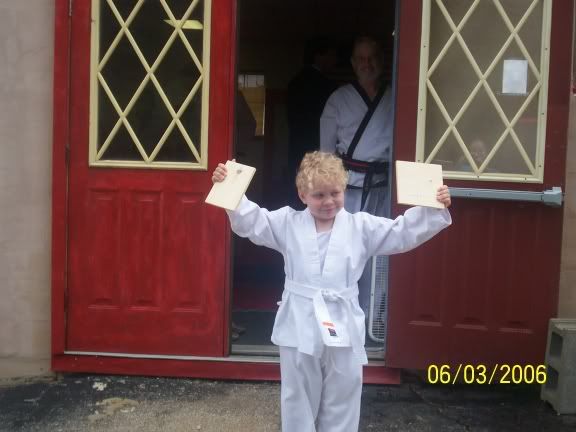 Just another picture of Dontae and his board! :) My strong little man!
Here is Dontae getting his new belt level .... he is now a high white belt .... they test to move up every 3 months!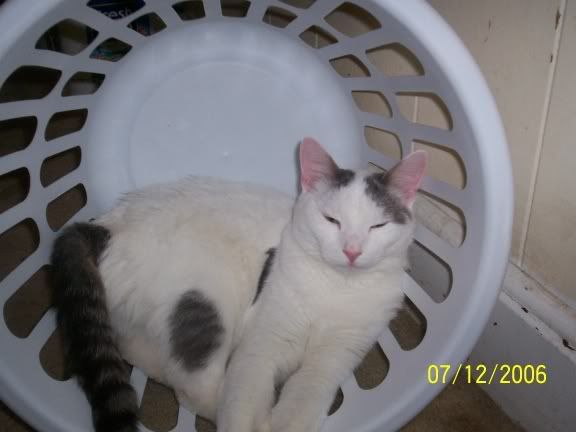 Here is Snowball, the other night I went to go upstairs and at the top of the steps I find this .... snowball laying inside the basket as it was turned onto it's side!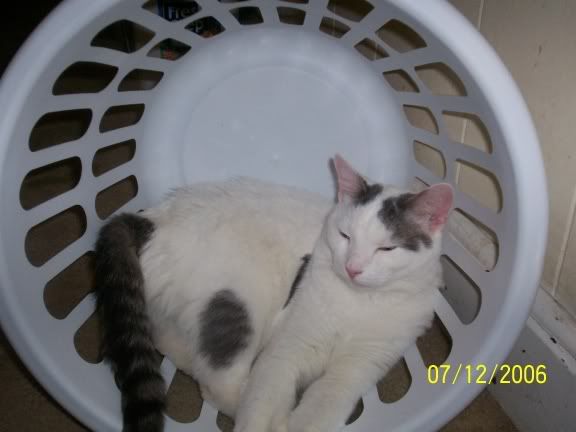 Here is another picture of him sleeping in the basket!
Here is Mr. Pee Pee laying his head nicely on a cat toy like it is a pillow meant just for him! If you look closely at his eye on the left you can see it is sore, some of the cats keep fighting him like something ridiculous lately!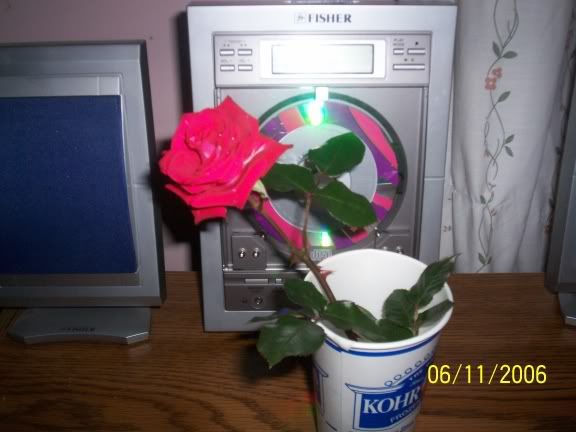 Here is a picture of a rose that was given to me .... I toke the picture the day after I got it .... we had a Rose show at the mall and the one little girl from the mall (Her parents own a nail salon by my store) gave this to me ... she gave Tonia, my assistant, and all the girls at 5~7~9 a rose! She is such a cute little girl .... right now she is at Houston, Texas on vacation!