Here are a few pictures of my baby Smokey before he started getting sick and hiding from everybody all the time!
Smokey (The all gray cat in the back) and Cuddles cuddling up! They were like BEST FREINDS!
Smokey all tuckered out after we played for a while!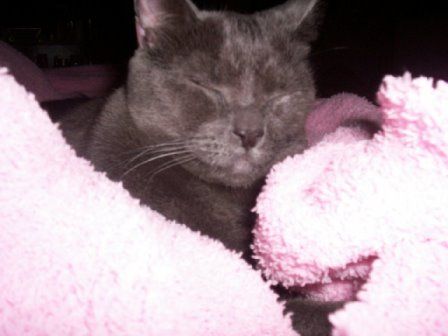 Smokey LOVED to curl up underneath my arms and purr and got to sleep like so for HOURS!
See! I told ya! :)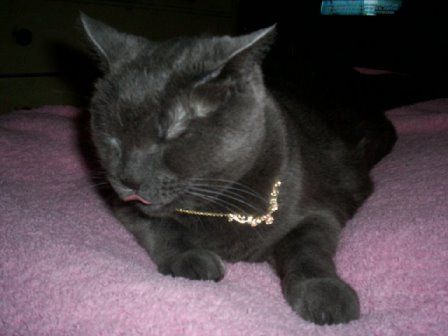 Here he is wearing one of my necklaces ... he just wanted to play with it and he got mad when I put it around his neck!