I know, I know what a mixture!
And how could I leave out Thanksgiving?
Well because there's nothing that I need to say about Thanksgiving (Not right now anyway)!
So on monday (halloween) we are dressing up at work in our costumes!
Guess what I'm going to be!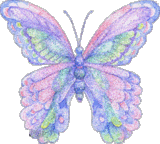 Yep you got it!
A butterfly!
I went and got my wings after work from Spirit Halloween!
Awesome store btw!
Then I went and got my skirt, nylons, shirt, eyelashes (Which I've never wore before, so be prepared for me to come back saying I have no eyes because I screwed up somehow), glitter spray for my hair, pipe cleaners, and pom poms (The pipe cleaners and pom poms are for my antenna! I'm using my headband!)
I will have to take pictures and post!
I'm so excited!
I'm defintley going to take pictures of EVERYONE working that day!
SO keep an eye out for those! I'm counting down!
Okay now for christmas!
Every "Holiday season" my manager has to go to a meeting with all the other managers in our region with our regional manager and this year they even paired up with another region so it was like 20 some store managers and 2 regional managers ..... anyways they go to get prepared for the holidays!
They tell us what new merchandise to be expecting, new "store operations" (they're just our book of rules), and a whole lot more about what to be expecting!
And my manager went to this meeting this past wednesday!
And yesterday she was telling us how the home office (the BIG people) want us to keep pens, calculators, and such in our pockets to better help our customers!
So her fiance owns his own little sports store where he makes like t-shirts, trophies and such!
Well Tammy wants him to make us red and green aprons to wear this year and that way we have pockets there that we can keep everything in!
I'm lovin' the idea and I can not wait!
Lisa and I have tons of other great ideas this year for christmas for us to do as well!
I'm also counting down to that!
(I have too many countdowns going on ... I have halloween, Dejya's b-day, my brother's b-day, my b-day, and christmas .... after they all apss at least I'll know that I can count! lol)
I think that's all I have for now!
Everyone please be safe for halloween!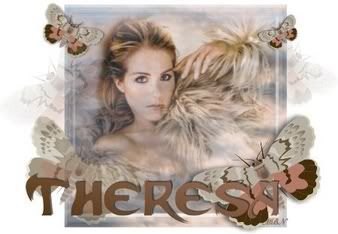 Made By: Nae