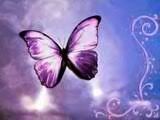 (given to me by Linda)
Okay so I have to vent about this ....
I never had to deal with anything like this before (well because Alicia was the first death I had to deal with ... as many of you already know)!
Well all of you know that I have been having a lot of trouble with her death!
At first I could not sleep for anything!
Well I'm starting to loose sleep over it again ... not as much as before but I still am!
Well to tie in with that ......
I had a weird dream about her a couple of nights ago!
I can't remember all of it, because only one part of it keeps replaying in my head!
I've pretty much lost memory of the rest of the dream ....
This is ALL I can remember ....
which btw, is enough to keep me upset for awhile .....
She never died!
She did it all as a joke ...
and when I saw her I screamed so loudly (and we were in a public place) and everyone was looking at me!
I knew she was there because everyone was meeting there to go see her ...
I think julie called and told me how Alicia did it all as a joke and I was on my cell phone with her as I was on my way there!
Alicia proceeded to tell us how she made it all work,
I said, "Well, what about your body, and your pulse, and so on?" .....
And that's the part that I forget!
So now this is the reason I'm loosing sleep, well I was loosing sleep before the dream ....
but it's caused me to loose even more sleep ...
because I keep thinking she's going to pop out of my closet or break through my window (which can be done), or something like that ...
I know I'm grown and I should know better, but I can't help but be scared to death!
I miss her is enough for me to be upset and loose sleep but this dream .....
It made it all worse!
I feel like I'm being a 2 year old that's scared of the dark or something!
I just can't help it!
I'm shaking as I type this ... and crying!
I'm trying to do this fast too because I have to walk out the door for work in 7 mins.
But I had to say something before I left for work ....
I had to get it off my chest, for it has been there for days!
I'm really am sorry for sounding like a big wuss!
Also, sorry if anything is spelled wrong I don't have the energy nor time to check everything!
Have a great day everyone!