I am VERY disappointed in the many of people that ran from their AOL journals, ran and made them private (with NO readers), ran and made a petition, ran from AOL, and most of all ran from reality!
.... what happened to being a happy J-LAND COMMUNITY?
Now I know everyone has their own opinion and this is mine .... you don't like it .... that's fine, there's a BIG red box with a white "X" on it on the top right hand of your screen, click it .... BYE!
My opinion is (and maybe this is because of 2 different reasons which i will list at the end) ....
THE ADS ARE NOT THAT BIG OF A FRIGGIN' DEAL!
We are ALL grown adults .... we know that this is not that serious .... this is not a war ... this is NOT a disaster ... this however is LIFE!
This is called (and I know everyone knows this) ADVERTISEMENT!
Yes, that is what gives ...... MILLIONS of people their jobs today!
If there was NO advertisement then there would be ONE less job field in EVERY company that would cause A HUGE dip in job availabilities!
Did you think of it that way?
I bet you didn't!
Why?
I'll tell you why ....
Because in life EVERYONE, takes things for granted .....
and now here hundreds of people sit whining and complaining about STUPID ads!
How friggin' ridiculous!
I know everyone here has better mind sets than that!
Look at how everyone here pulled together for the hurricane katrina disaster!
That was amazing!
People sending money to pay pal accounts, and donating $5.00, people making trips down there to help, scalzi's picture shoot day (with the messages to the victims), andso on!
And now here we sit complaining about ADS!
Ads that are EVERYWHERE in life!
EVERYWHERE!
On your phone book, billboards, McDonald's bags, grocery stores, malls, etc.
And here we sit complaining about MILLIONS (I can't stress this enough) of peoples jobs to get their company business!
I can not get over the fact of the way everyone is acting about this!
It is really not that serious!
I bet everyone here at least knows 2 people in their life that their job deals with advertisement!
I think alot of the people that are upset and left, or made private journals ... just were followers!
I really do not think EVERYONE was upset (or that upset) until they read other journals .....
What happened to doing you?
Being you?
Not being like everyone else!
Not caring if someone liked the opposite as you!
What happened to being your own leader?
Why do we have to care what others think, feel, and do?
Why do we feel as if we have to follow others, instead of making our OWN style?
Please help me understand this!
Because I for one DO NOT CARE if everyone just packs up their journals and leaves and I'm the only one left ... I will continue to be me!
I will write in my journal as if I was NOT the only one here!
I DON'T CARE!
Maybe this is the way I feel because ...........
1. I don't pay for AOL .... because I had it for 2 years and it messed my old computer up so I ended my services and NEVER once went back within the past 2 or 3 years! I don't miss it so I don't complain about it either (okay so I'm not perfect, I TRY not to!) So not paying for AOL always meant that I had to use i.e. (internet explorer) for writing in my journal! I never thought it was that big of a deal either .... oh wait, I still DON'T!
2. My job has to do with advertisement! I may not work HANDS-ON with it ... but I have to find ways to advertise the sales at my store EVERYDAY ... EVERYDAY I have to communicate those promotions with ALL my customers!
But this is all just MY opinion!
You don NOT have to agree with me!
I'm okay with the fact if you TOTALLY disagree with me!
I will not cry, No tears shedded here!
NONE, ZIP, ZELCH, ZERO!
I am a big girl and don't need anyone to tell me how to feel!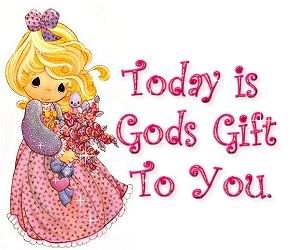 ..... Make it count!