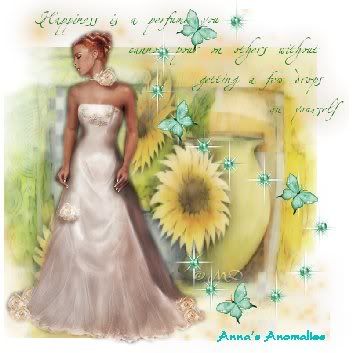 A survey like none other! Copy and Paste this, Fill in your answers post this your blog, and sent it to everyone you know! The goal is to have this in every single AOL Journal. What do you have in common with others? Do you like the same things? Post this and put the title of your entry "Survey Like None-Other!" This is a great way to introduce yourself to new readers! When your entry is done, add a link in your sidebar to your entry so that newbies can read up on your favs and such! Cool eh?
1. What sign are you?



2. What is your favorite color? Purple

3. How many waffles could you eat in one sitting? Two

4. Can you touch your tounge to your nose? Nope, But Id like to!

5. If you had to choose between cats and dogs, which would it be? Cats

6. What is something you have learned recently? Girls are retarded! (I'm serious ... no offense ... c'mon I am one!) .... but it's mainly valley girls! But I won't get into that here!

7. What is your favorite quote? Say your I love you's before it's too late!

8. What is your favorite entry in your own journal? Trick or Treat Thru J-land ... I came acrossed so many great journals!

9. What color is your bedroom? Pink

10. Where is your favorite place to visit? Flordia but I want to go to Hawaii!

11. Whatis one thing you want to accomplish this year? Have a great christmas at work! (sales)

12. Why do you write in a journal? It's where I vent! Without it I'd be lost!

13. What is your favorite joke? It's not good to post here!

14. Do you like the city or the country? City girl

15. What style is your house decorated? Nothing really (I live with my parents ... they have no sense of stlye)

16. Who is your favorite artist? I don't know!

17. Can you pat your tummy and rub your head at the same time? Nope!

18. Are you a night owl? Sometimes

19. What is something you love in your house? (If you have a picture you get extra credit!) My pink, white, and black painting of a city at night!

20. Do you believe in God? Absolutley!

21. What hobby could you never give up? Reading books!

22. What color makes you think of Hope? Yellow

23. What color makes you think of Love? Pink

24. What is your favorite flower? Roses and Tulips

25. If you had one wish for the world, what would it be? To live in peace already!

26. Whats the best surprise you have ever recieved? Meeting such a great friend here in J-land .... Linda! (she makes me cry all the time .... for the good that is ... she just amazes me!)

27. What can you cook like no-one else? I don't know! I don't really cook!

28. What do you think about most? Making something out of my life umlike the rest of my family! (one thing in particular that I want to write a post about soon)

29. Who is your favorite poet? Edgar Allen
30. And last but not least, if you could wrap yourself up in one word...what would that word be? Different


Now pass this along to everyone you know in AOL journals! Then, add a link to your sidebar to your entry!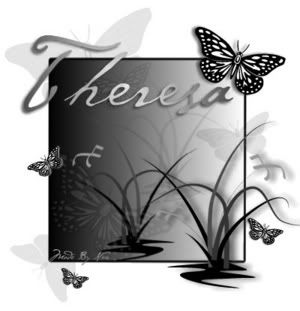 (made by: Nae)