I was laying in bed exhausted as all heck and Smokey had come to join me in relaxing!
We layed there for a while watching t.v.
I went to take my necklace off so I didn't end up sleeping with it on and I was fiddling with it when Smokey caught interest in it!
I was just being plain silly so we played with it then I took it and put it around his neck!
Everyone said they were enjoying the pictures and I thought this was so funny and cute that I just had to share it!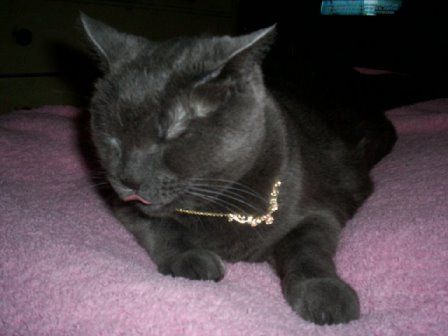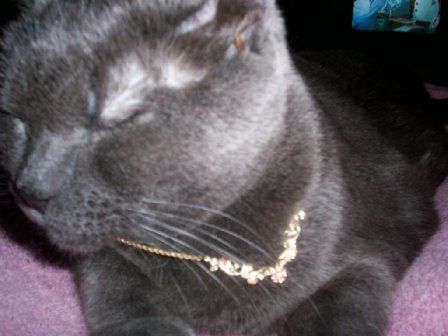 Then I took it off and he decided he wanted to play with it more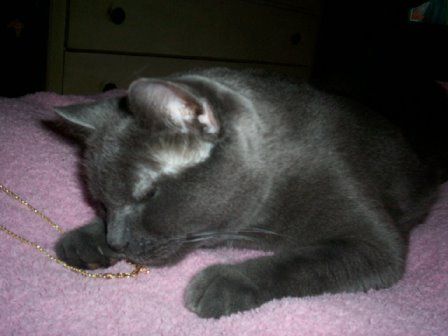 Then once I took it away he expressed how mad he was at me!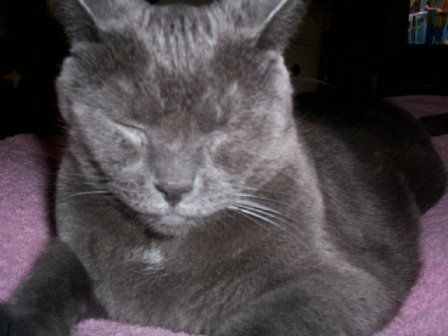 I got up to put the camera and necklace away and I came back to find my bed was taken over by the exhausted cat that was just mad at me!
So I finally get him to move over and share the bed and he comes to cuddle up .... which he does a lot!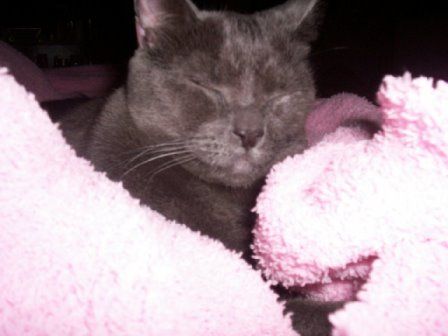 There he was trying to burying his head under my arm!
But now I must go!
I hope you enjoyed this entry!