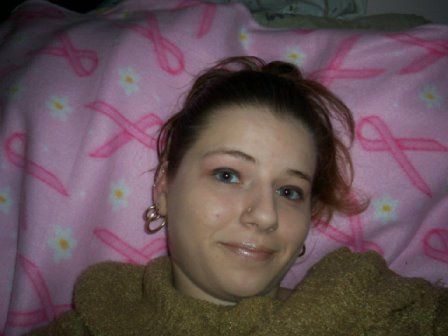 That is a REALLY good picture of me laying in my bed .... see how much I support Breast Cancer, I have 3 blankets with breast cancer on them, this is just one of them!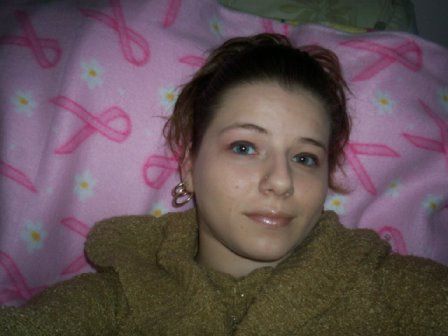 Here is another picture of me!

Here is a picture of my weird brother, Hunter!
I was fighting him to get a picture of him ... he didn't know (and still doesn't) I was posting it on the web!
He doesn't even know I have a journal, no one in my family does, just my friends!
Maybe after I post this picture entry I'll show him .... he he he ... then it'll be too late!
That is my beautiful baby Cookie! Is he not the cutest? I love my baby!
See that gray tag? Guess what it says!
PRINCE!
I got him that one morning at Cracker Barrel (I think I spelled that wrong) country store!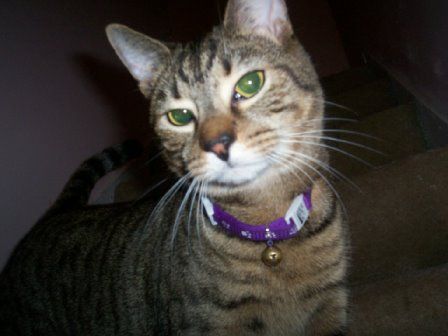 This is the Princess Tiger ... the cat my dad found in his tow truck engine!
She is so cute and lovable!
Look at her posing!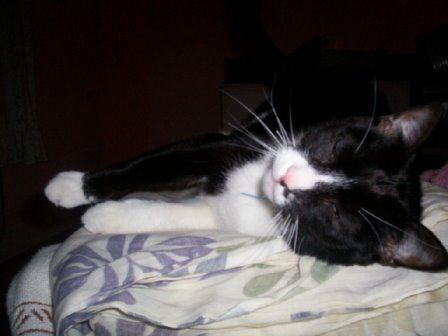 And this is our cat Cuddles!
He loves to cuddle and get attention, he is the most lovable!
I'll take pictures of more people and pets and post them throughout the week!