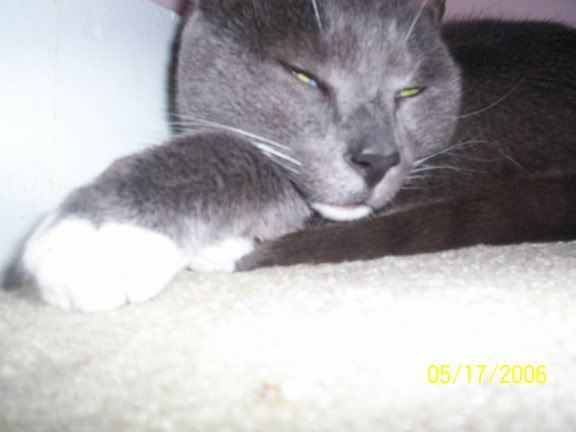 Hey there Mom! What's going on? My picture? Again? For who? The people acrossed the world? But I don't know them and don't need to model my cute stuff for them do I really?
Am I not the cutest cat ever to walk this earth?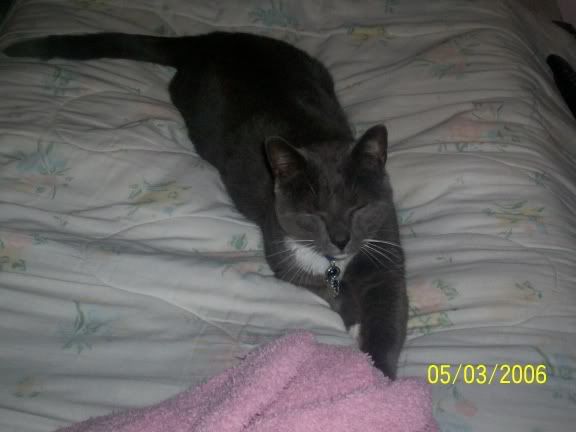 Here I love looking cute .... just for you mommy!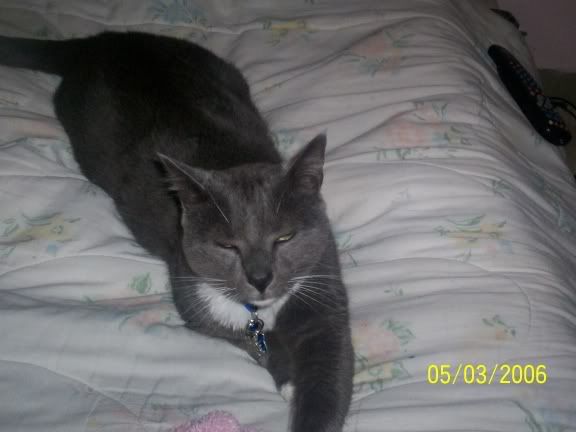 Have you noticed yet Cookies eyes are ALWAYS closed .... right after the flash he squints .... and with digital cameras ... that's not good!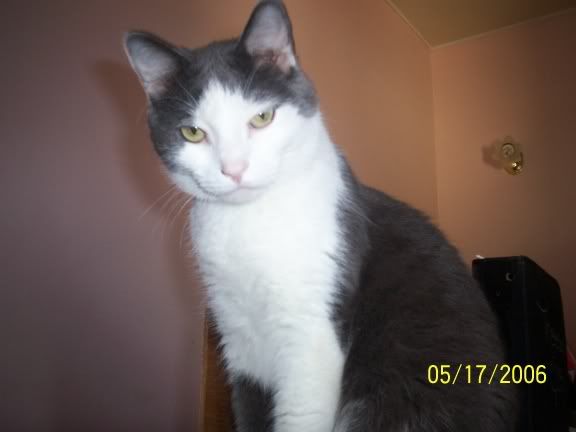 Here is Mr. Pee Pee saying 'how come you always take pictures of Cookie and NEVER me?' as he goes into a corner and starts crying ...... j/k ... but look at his face, does he not look upset?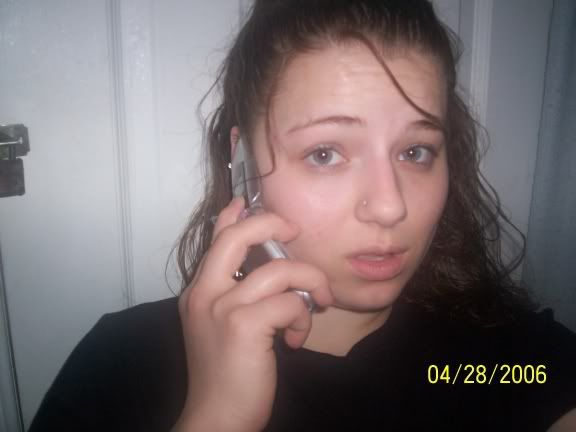 Here is a picture of me on the phone .. I thought I looked semi-cute and thought I would share it with you!
Me again! :)