Well I finally am getting my pictures uploaded onto photobucket
it stinks though, because I have to do one at a time!
BLEH!
But here they are ....
I felt pretty that day, so I decided to pose a few for ya! :)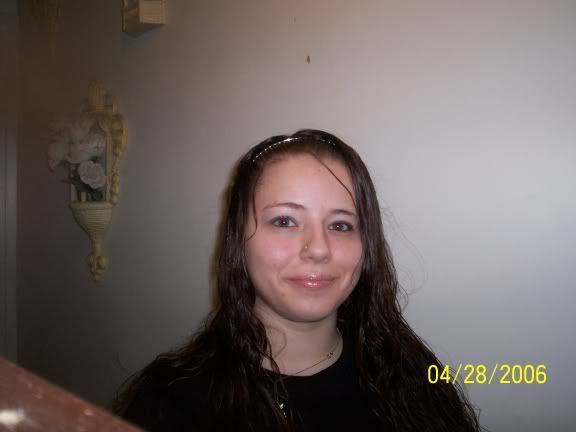 Another one of me posing for ya!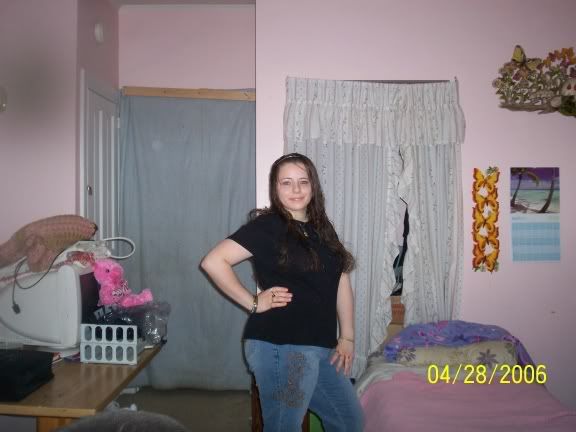 Here is me chillin in my messy bedroom .... it's not like that anymore, I cleaned it the next day I had off! :)
Here I am posing once more ... I call this one "Poseirific!"
Here is my baby cookie givin his mommy some lovin' although you can't see him that well in this picture!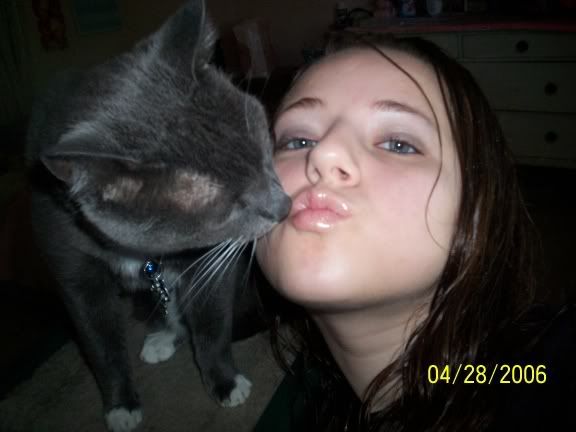 Here you can really see him giving me a kiss .... this is what he does all the time! He loves his mommy very much ... and how could he not? :)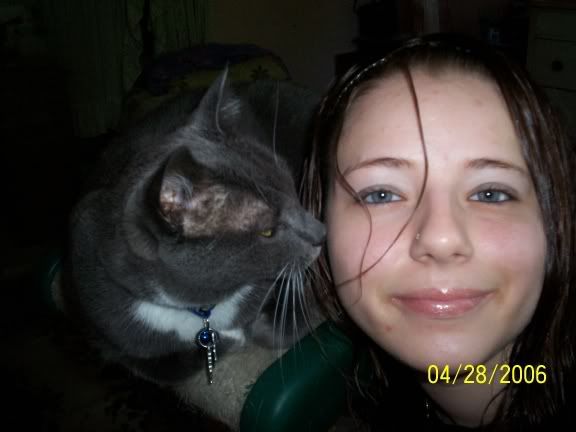 Mommy I love you! Here is another kiss!
I got some new jewelry on Thursday (we had employee aprreciation day ... meaning extra discount)!
Here are my new anklets (I mainly got charms, I did get 2 rings and a pair of earrings too)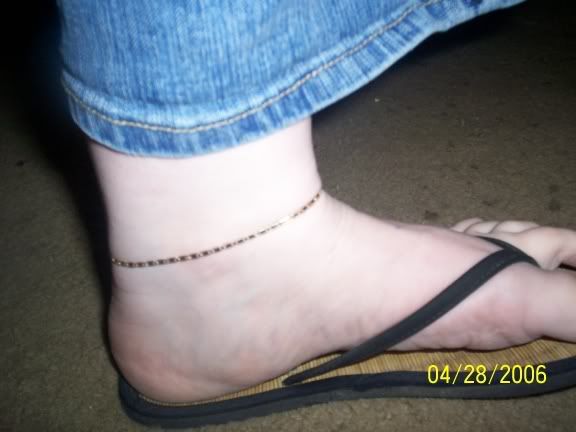 This is the anklet for my left foot! It is a 14k tri-colored (Yellow, Rose, & White Gold) anklet!
Here is my new anklet for my right foot! This one is just a 14k all Yellow Gold Link!
Now here are some more pictures of my baby and Me .....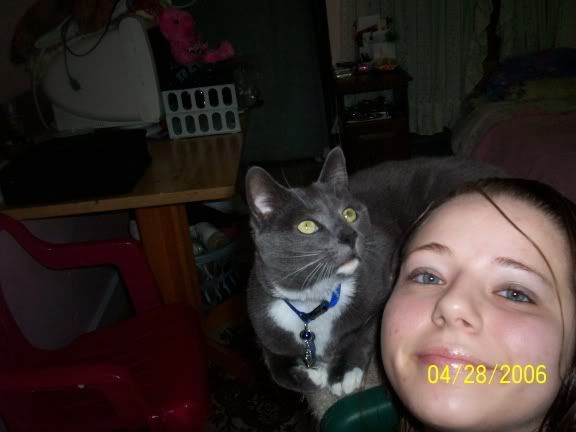 I was trying to get him to look at the camera, but there was a bee outside the window ... therefore he was not paying any attention!
Where did you say I was supposed to look at mommy?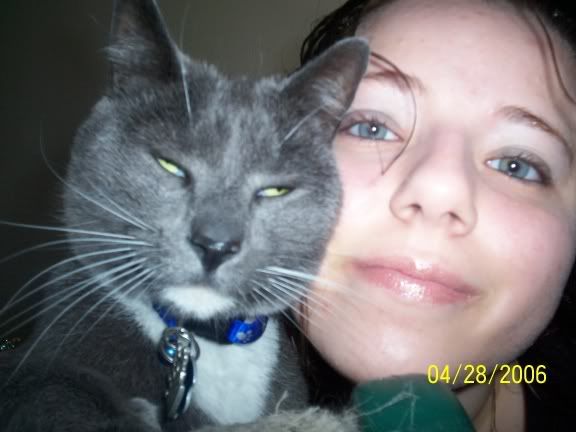 Oh there! That's where I am supposed to look! Hi there everyone in J-land!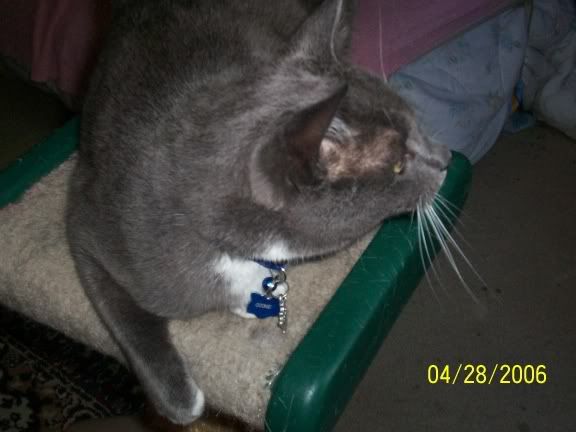 No Mommy, I don't want to look, there's a bee outside ..... that bee is a lot more interesting that thing that flashes!
Mommy, what do you want? I am trying to relax! Hi, now can you leave me alone?
Mommy why do you need to take so many pictures of me?
Well there are the pictures of me and my baby! Is he not the cutest thing EVER?
The only picture I need to get for all of you is the picture of the new cat and a picture of Mark and I!
Which by the way ... we are doing a lot better since our talk saturday night! :)
(Also, for those of you that already read the last entry before I edited it, I was trying to touch my nose with my tongue!)